Raasay is a 5 year old cream dun stallion by the hugely sucessful stock getter Ulleam of Croila, which also makes Raasay a brother the the legendary Ben Breac of Croila who needs no introduction to the highland pony world. Raasays dam Kincardine Gael goes back to our foundation stallion Corriegarth Rhidorroch, which is lovely for us as he brings the lines that started us off, back into our breeding again.
Raasay is 14.1hh and has a super temperament, is brilliant with children and very kind with his mares. Hes currently unshown and unbroken, we will see what the future brings, that may well change.
Raasay is standing at public stud to approved mares, he will be covering in hand only. Stud fee £300 plus keep. NFFR. Please contact us for more information. Raasay is fully booked for 2017 and we have started to take nominations for 2018 so please get in touch.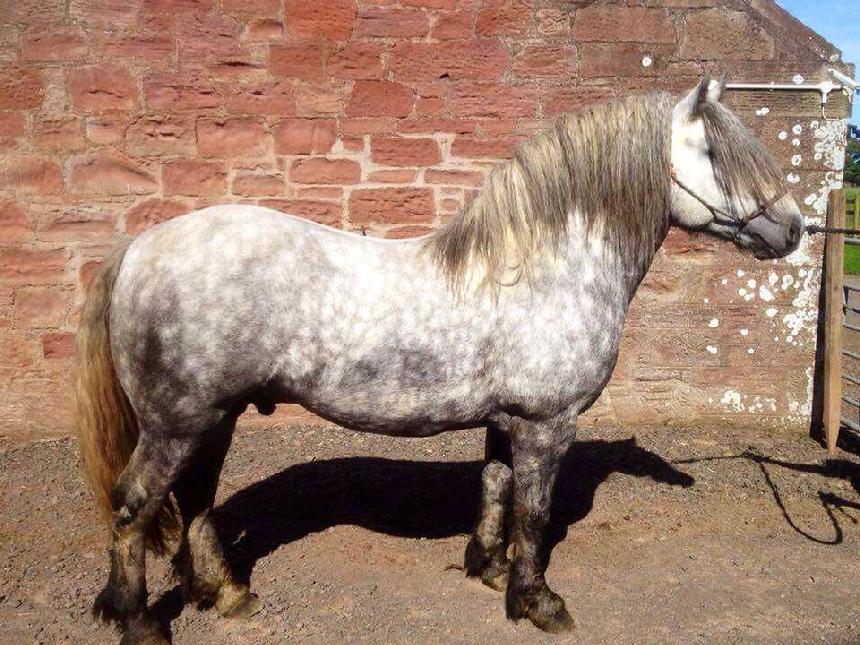 Kincardine Raasay